March 13, 2020
Dear Amistee customer,
As we continue to monitor developments regarding the coronavirus, Amistee Air Duct Cleaning & Insulation has decided to practice precautionary safety measures in order to keep our employees and our customers safe. We are prepared to take all necessary steps to help safe guard the health of our community as we continue to provide five-star service.

Please be assured that we have activated company-wide policies that places the health and safety of our employees and customers first.

Amistee has expanded our procedures and have asked our employees to partake in the following steps.
We've enforced a no-handshake policy to help minimize person-to-person contact
Our technicians are required to wear nitrile gloves to prevent hand contact with home or business surfaces
Technicians are also required to wear a face mask to help minimize the spread of germs
These are solely precautionary steps to protect the health and well being of our customers and our employees.

The back of this letter is the information that was distributed company wide in order to practice safe and effective health measures.

For the safety of our employees, we're asking homeowners to please call and reschedule their service if they or anyone else in the home or business is feeling sick.

This situation continues to evolve quickly, and we will be monitoring it closely. Based on guidance from the Center for Disease Control and Prevention (CDC), the World Health Organization (WHO) and the local/federal government, we will remain open for and committed to our customers until further notice.

Thank you for your support as we continue to keep our employees and our community safe. If you have any questions or would like to speak with a Customer Care Agent, please call us at (248) 349-8877. We always welcome any questions or feedback regarding your experience.

Stay safe and healthy,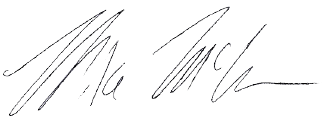 Mike McCowan