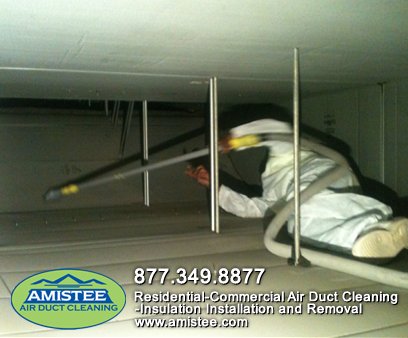 Amistee Air Duct Cleaning is a family-owned, locally-based duct cleaning service provider for over 93 cities in Southeastern Michigan. Our headquarters is located out of Novi, Michigan and we have been servicing the area since 2005. We have worked hard to prove both our level of expertise and our professionalism. Our highly-trained team takes great pride in offering a comprehensive and complete cleaning of a commercial property's entire ventilation system. The owners of Amistee take every part of our commercial duct cleaning process into careful consideration to make sure that it is done properly and the quality of work will exceed your expectations.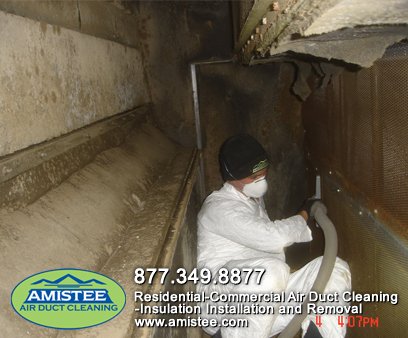 Each member of our team has been subjected to a rigorous training program which includes a full understanding of the methods and techniques outlined by the National Air Duct Cleaners Association (NADCA), which Amistee is a proud member of. There is also required ongoing training in our in-house training facility. This ensures that our technicians have the most advanced understanding of your HVAC system and the proper experience to comprehensively clean the ductwork in your commercial facility.One very important aspect of HVAC system that should never be overlooked during a proper cleaning is the return air plenum.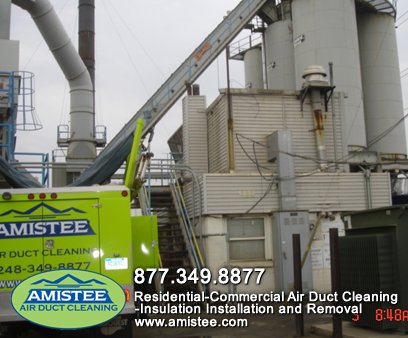 The space located above any ceiling tiles is commonly used as the return air plenum and this hollow corridor carries air from the large grille returns to a central air handler. Debris and contaminants can quickly accumulate within the plenum as air passes through your system. Any condensation or humidity can also produce microbial growth. These pollutants can contaminate the indoor air quality of your commercial space causing related health issues and effecting productivity. Our technicians will use specialized air-scrubbing tools that are specific to the air duct cleaning industry in order to ensure that the plenum cleaning was done properly without causing any damage to the ductwork. We will also use compressed air tools to thoroughly clean every exhaust system that is passing air through the plenum.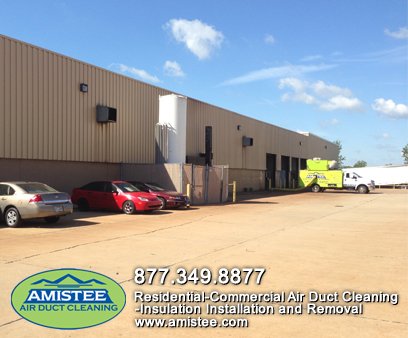 No detail is too small and our team is equipped with the most innovative tools in commercial duct cleaning in order to make sure we taken everything into account. The team at Amistee understands the importance of thoroughly cleaning every aspect of your ventilation system, including the return air plenum. We are the leading experts in commercial duct cleaning and guarantee we will remove anything that has the potential to become airborne from your commercial building's HVAC system. Amistee has built a reputation that members of the Metro Detroit area have come to trust. We base our duct cleaning business on providing honest, professional service to the Southeastern Michigan community. We encourage you to see what others are saying about us.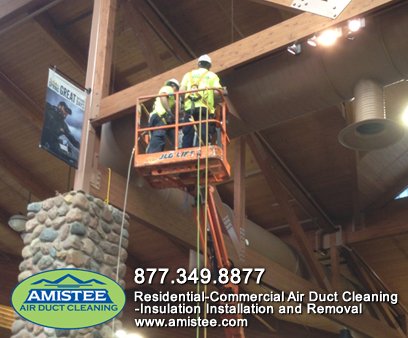 We have been winners of the Super Service Award featured on Angie's List and the "Click on Detroit's 4 the Best" contest. We also have an "A+" rating with the Better Business Bureau. Call one of our customer care agents today at 248-349-8877 and find out why we are considered true professionals. Our knowledgeable team will be able to answer any questions you may have and schedule a free estimate for your commercial building. Call Amistee when you want to be confident that every component of your commercial HVAC system, including the return air plenum, was cleaned properly.


Our Promise to You... At Amistee, we are committed to the quality of our work. We offer a 90 day guarantee in order to make sure you are completely satisfied. If you do not feel the job was completed properly, let us know. We will come back and make sure the issue is resolved. No charge, guaranteed.