Fresh spring breezes can serve as a sweet inspiration to clean and freshen up your home.  Many homeowners go outside to tidy up from the long winter.  To help capture that fresh, spring feeling, don't forget to clean your homes air duct system.
Air ducts and ventilation systems accumulate fine dust particles, pet hair, tobacco smoke residue (nicotine) and have the potential to promote mold growth and bacteria.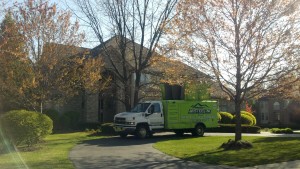 You can tell if your heating and cooling system needs a good cleaning by taking a simple screw driver and taking off a register.    Take a peek inside and look with your eyes or even better, a digital camera.  If you see some accumulated dirt/dust, consider calling Amistee Air Duct Cleaning in Novi MI.  HVAC system cleaning for Metro Detroit requires hiring a professional.  You should make sure that you hire a NADCA (National Air Duct Cleaners Association) memeber and you can do this by checking at www.NADCA.com.  They are an organization that tests the knowledge of contractors for safe and effective cleaning practices.
Call Amistee today or CLICK here to easily fill out a form that will have a Amistee Air Duct Cleaning team member contact you.
For our Downriver duct cleaning MI residents go to http://amistee.com/residential-air-duct-cleaning-allen-park-mi.htm