"Amistee is the leading Healthcare Cleaning Company in Michigan. We pride ourselves on our continuing commitment to the health and well being of your patients and staff."

"Let us come up with a comprehensive preventive maintenance program to fit your CMS inspection needs."



Please review a list of our services below
Air Duct Cleaning Full System Supply, Return and A.H.U.
Bathroom Exhaust Cleaning
Full Containment For Sensitive Areas I.CU., P.A.C.U., O.R., Cancer Centers
Coil Cleaning/Condenser Coil Cleaning
Dryer Vent Cleaning
Diffuser Cleaning Only (Without Trunk Line)
Induction or Wall Unit Cleaning
Light Fixture Cleaning
Sealing the Ductwork from the inside (Aersoseal)
Sprinkler Head Cleaning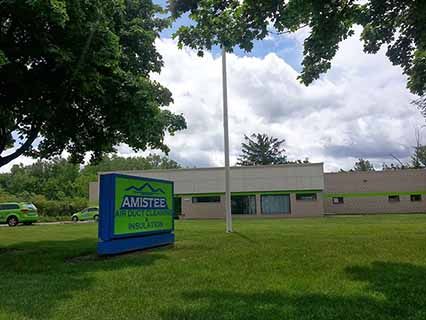 Amistee has both the expertise and proven reputation to provide a professional and thorough air duct cleaning service and that is why healthcare providers have put their trust in our team to improve the indoor air quality of their hospitals. We understand the importance of having a high quality level of indoor air and our team is committed to thoroughly cleaning the entire ventilation system in order to remove any contaminants or pollutants. Our technicians are trained according to the National Air Duct Cleaners Association (NADCA) to ensure that the air duct cleaning of the hospital is completed using the most innovative and effective methods in our industry.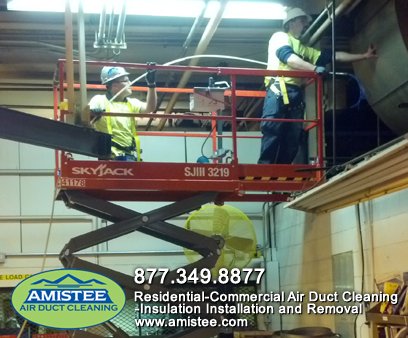 We also use the most powerful and advanced equipment available in order to professionally clean the hospital's ventilation system. The combination of our knowledge, our experience and our industry-specific tools make us a preferred choice among healthcare providers. Amistee's duct cleaning process properly removes and disposes of all contaminants found within the ductwork system with minimal disruption. We understand that particulates such as bacteria, molds, dead skin cells, allergens and many other pollutants can cause poor air quality and can be a major concern for a hospital environment.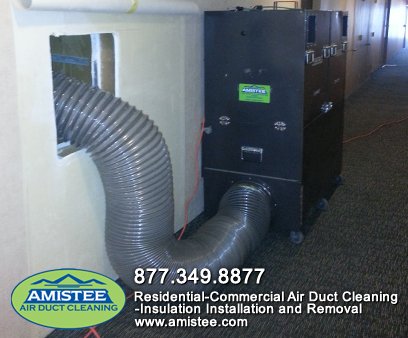 The technicians will systematically clean all the components of the hospital's HVAC system including the air handlers, evaporator and condenser coils, the ductwork, unit ventilators and the fan coil units in order to completely remove any debris that is contaminating the system. Any contaminants that are dislodged are pulled down through our vacuum using negative air pressure and properly disposed of in our PTO driven vacuum truck. Amistee fully understands and employs the proper procedures that are uniquely necessary to offer a professional cleaning of a hospital's HVAC system and air ducts. We take every step of our cleaning process into careful consideration in order to provide the comprehensive and complete cleaning that is required for a hospital.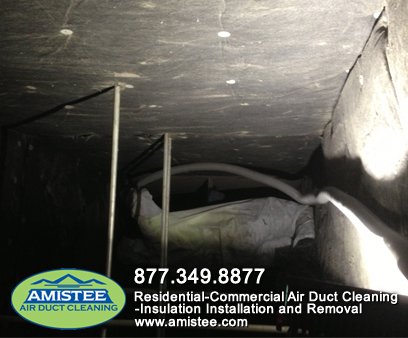 Call Amistee at 248-349-8877 and find out how simple it is to schedule a free estimate. Our customer care agents are available and ready to accommodate your demanding schedule. Amistee takes great pride in the professional service we provide so call today and find out why Amistee is the preferred air duct cleaning provider for hospitals and healthcare facilities in Southeastern Michigan.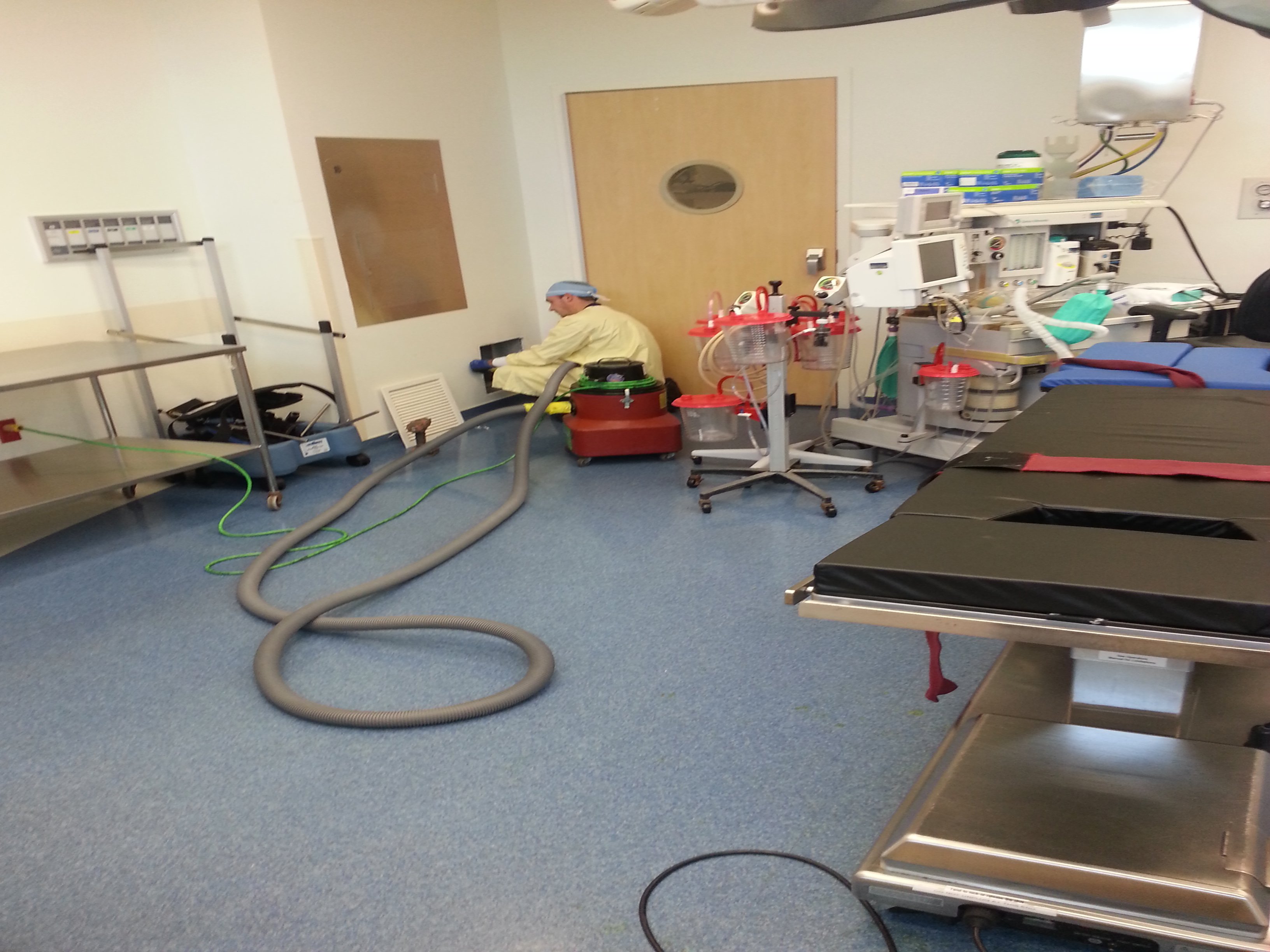 Our Promise to You... At Amistee, we are committed to the quality of our work. We offer a 90 day guarantee in order to make sure you are completely satisfied. If you do not feel the job was completed properly, let us know. We will come back and make sure the issue is resolved. No charge, guaranteed.