About Amistee Duct Cleaning & Insulation – Michigan
Incorporated on January 1, 2005, Amistee Air Duct Cleaning & Insulation has now served thousands of residential and commercial customers in Michigan. We have recently expanded our operations to incorporate the Mid-Michigan market and now operate out of storefronts in Novi and Burton, MI.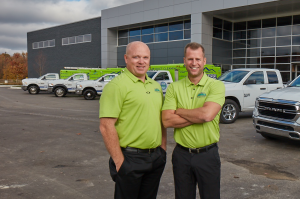 From the beginning, Amistee has been dedicated to servicing Michigan homes and businesses with an air duct cleaning they can trust. Our passion is creating happy customers through elite service. Helping people reach their air quality, comfort, and efficiency potential is what we do best.
Partners
We work with the very best heating, cooling, and restoration companies in the state of Michigan. Our partners rely on our expertise to give their customers the most professional, pleasant experience available.
Our partners trust us to do a great job and have a sense of pride knowing their customers are getting the "Amistee Experience." At Amistee we build each customer interaction and each job on five principles: Communication, Protection, Quality, Certified Clean Team Technicians, and our 100% Guarantee. That's what makes Amistee different.
Affiliation
Keeping up with the constantly changing industry is a job in itself. It seems that every day news comes out about a new product or an improved process in the air duct cleaning industry. Being members of NADCA (National Air Duct Cleaner's Association) we are constantly involved with what is going on and the improvements that are being made to make our industry the best it can be.

Equipment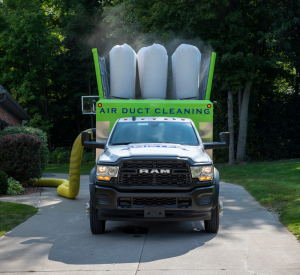 Our dedication to cleanliness also depends on our high-quality equipment, including the trucks we use to remove dirt and debris from your home. These trucks use all of the power, space, and capability we need to make sure each job is done right.
At Amistee, we are committed to the quality of our work. Quality fuels our interaction with customers, inspires us to take special care within each job, and creates a culture of dedicated team members all working towards a Common purpose: creating happy customers through elite service.
To be an Amistee partner and have your customers get the "Amistee Experience" contact us today at (877) 349-8877.